Click Here
Get 15% Off Your Order
When you join our email list, you'll get a promo code for 15% off your order.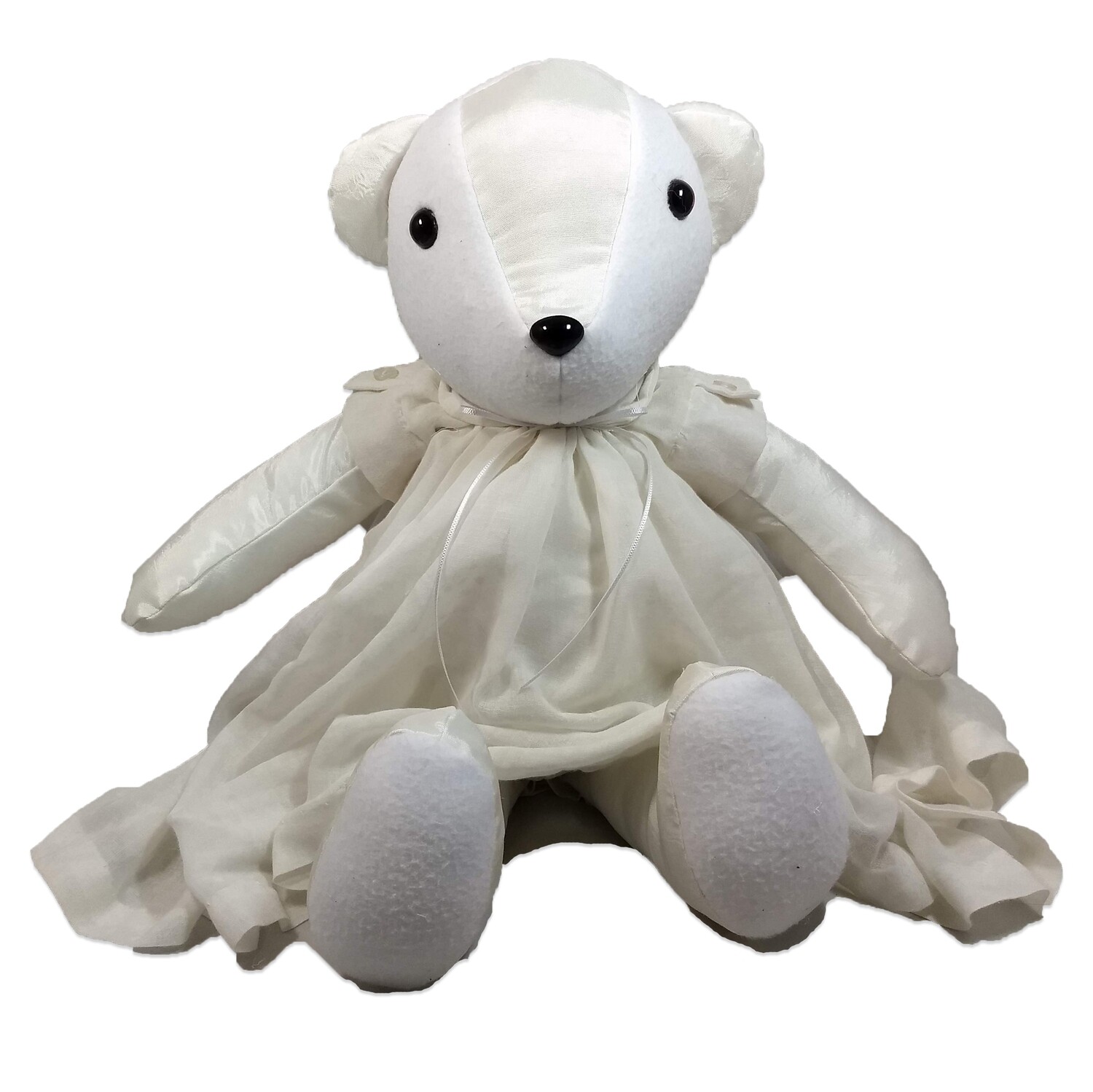 Memory Bear
SKU MEM-BR
Product Details
Made of Memories - FREE SHIPPING- USE CODE SHIP2ME
These bears are specially hand crafted from the clothing or blankets provided by you. Fussy cut for best use of the fabric, I pay attention to the little things and include collars, buttons and lace where possible.
Clothing is reinforced with fusible interfacing where necessary so the bear can withstand excessive cuddling
Can use two coordinating items or will include coordinating fleece to fill out the look
Finished bear is about 18" tall, floppy arms / legs
Stuffed with poly-fill and scraps from the cutting process
Nose & eyes are child proof, won't come off.
Availability: Usually Ships in 2 - 3 Weeks
<>
I request payment up front OR you can contact me for an invoice and send payment via money order with the clothing items.
The finished bears are returned via priority mail - Shipping is included in the price of the bear.
Please allow extra time for Christmas orders as I get pretty busy during the holidays.
Have Questions? Need Help with your order?
Email me - click here or phone 316.302.4337
Save this product for later