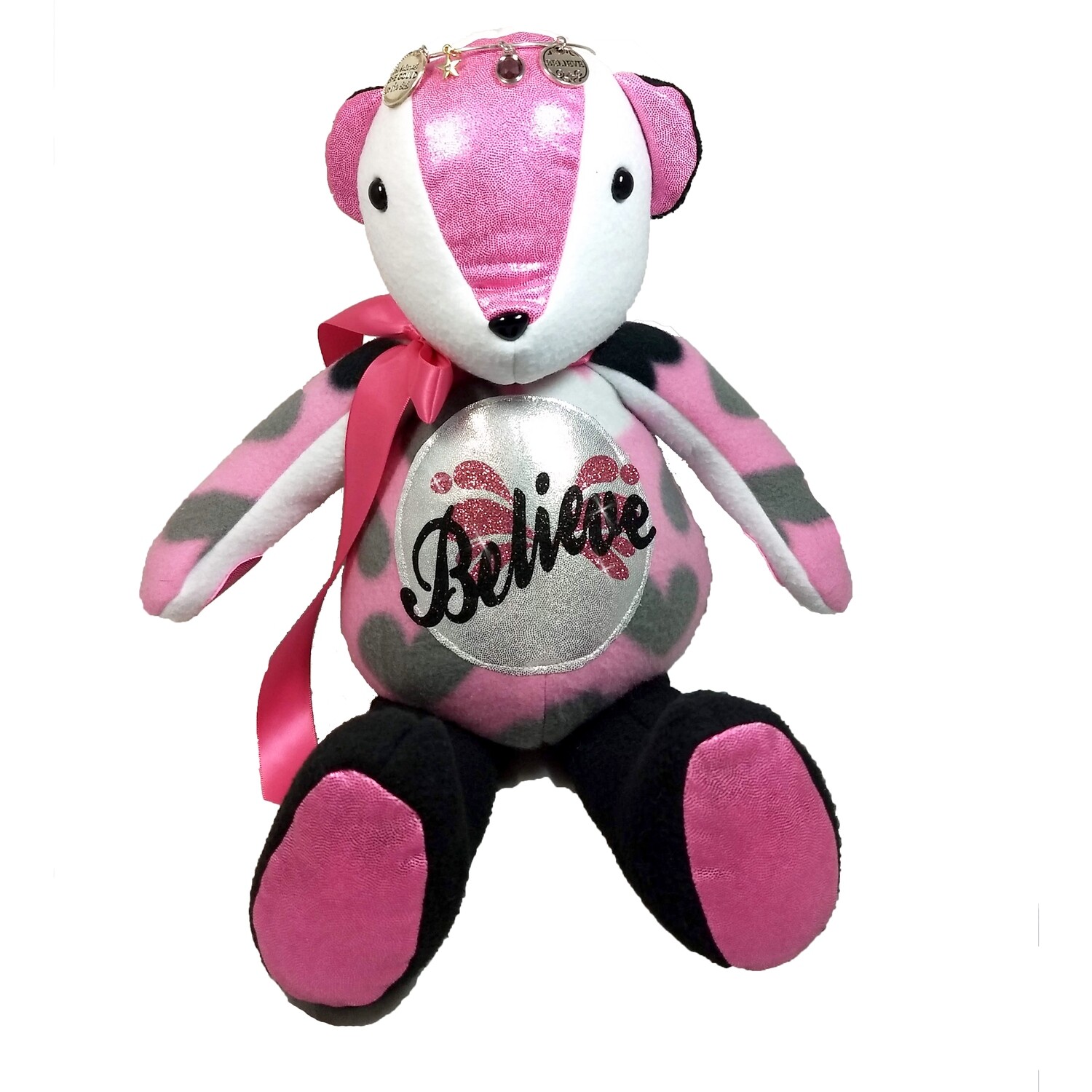 Inspiration Bears
SKU TB-INS
Product Details
In difficult times, a little inspiration goes a long way.
Meet the Inspiration Bear. Made of soft fleece with fabric highlights of shiny fabric in complimentary colors. Words to encourage on the belly, and charm bracelet with extra encouragement.
Fleece bear is about 16" tall, floppy arms / legs
Paws & feet made of shiny spandex
Stuffed with poly fiberfill and weighted to sit up without assistance
Nose & eyes are child proof, won't come off.
Choose your inspired word
Optional Monogram on foot
Charm bracelet (or necklace) included for you to wear
Availability: Usually Ships in 1 to 2 Weeks, 3 - 4 weeks during peak season
We follow up with questions.

<< Have Questions? Need Help with your order?
Contact us!
>>
Save this product for later