Click Here
Get 15% Off Your Order
When you join our email list, you'll get a promo code for 15% off your order.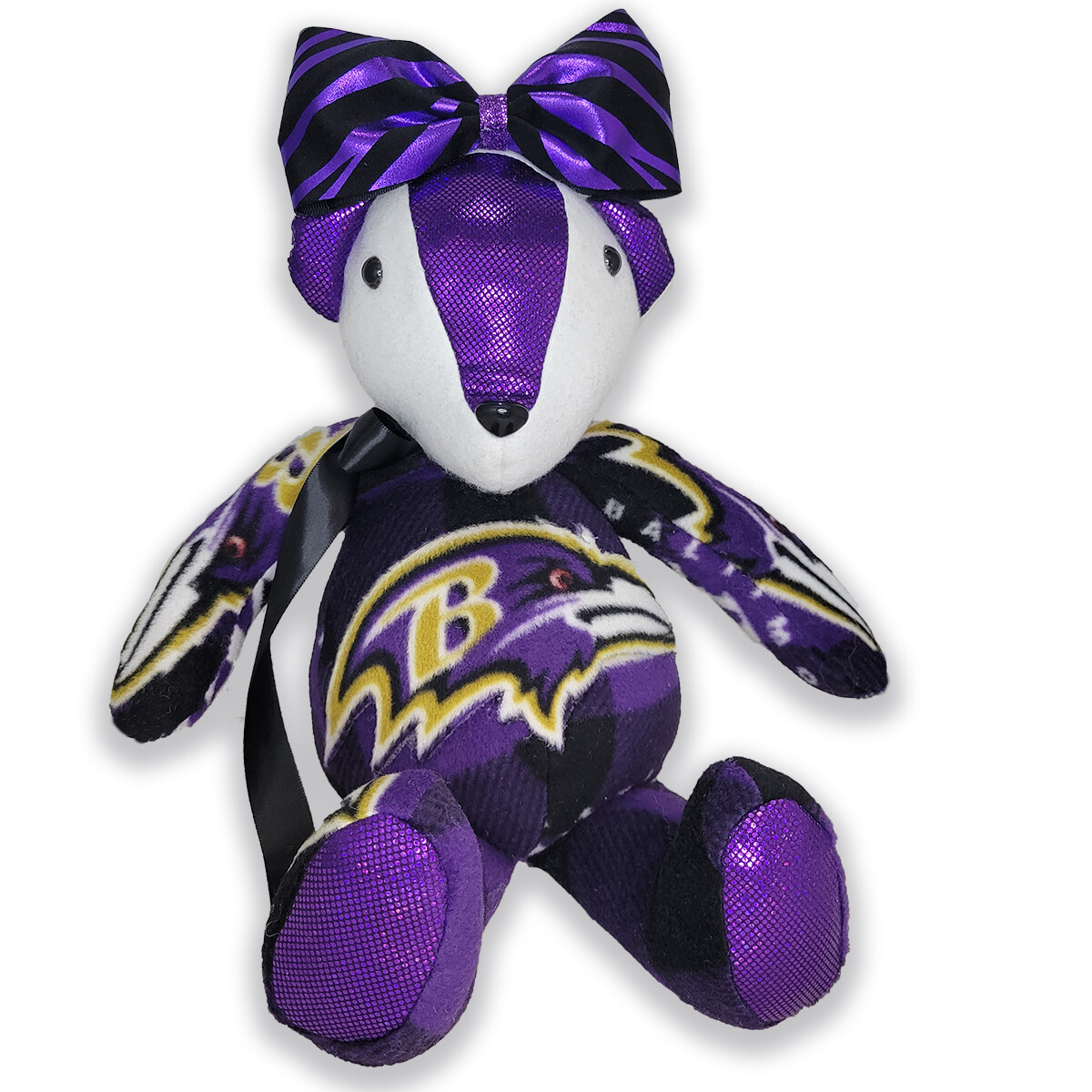 Football Team Spirit Bears
SKU ASB-CLL
Product Details
Professional teams or collegiate teams - these are your team spirit bears
Bear is made of soft fleece with shiny fabric highlights. The school initials or name is featured on the belly (logos not possible due to licensing). Add a bow or beanie!
Fleece bear comes in 2 sizes

Large bear is 18" tall, floppy arms / legs
Small bear is 16" tall, floppy arms / legs with weighted bottom

Paws & feet made of shiny fabric
Stuffed with poly fiberfill
Nose & eyes are child proof, won't come off.
Optional bow or beanie
Availability: Usually Ships in 1 to 2 Weeks
Fabrics for teams based on availability. Complete the information requested (team name / type) and we follow up via email to confirm colors and additional info.
<< Have Questions? Need Help with your order? Contact us!
>>
Broncos, Dallas Cowboys, OU Sooners, Jaguars, KU, K State
Save this product for later