Click Here
Get 15% Off Your Order
When you join our email list, you'll get a promo code for 15% off your order.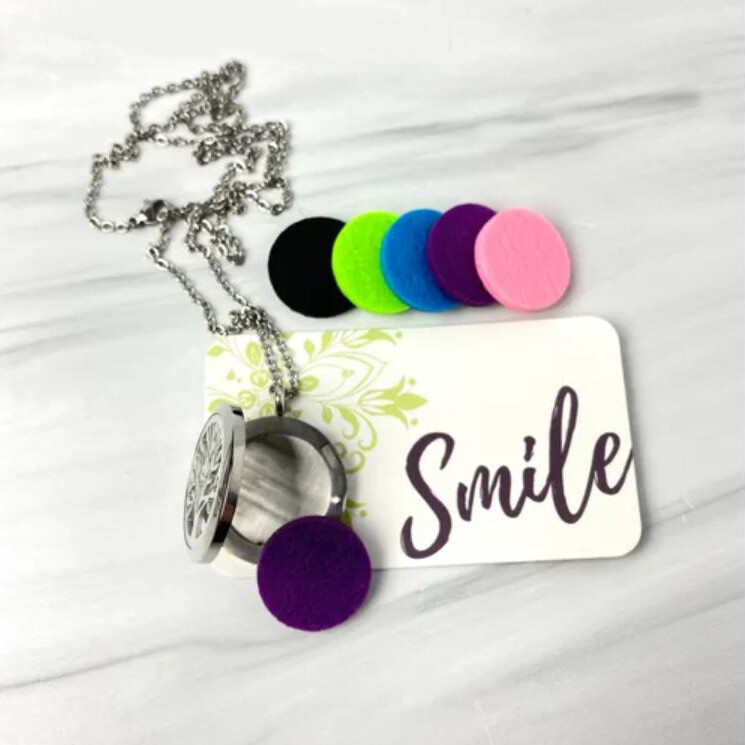 Essential Oil Diffuser Necklace
SKU BL-EDN-T
Product Details
Jewelry that disperses essential oils is the perfect way to enjoy the therapeutic benefits of key fragrances throughout the day. Choose from a tree, butterfly or whispy design.
Included in the bag...
- stainless steel diffuser locket on a 24-inch long stainless steel chain
- six different color felt pads
- instruction & care card
About the Maker
Lindsey Carter created Blooming Light Botanical Alchemy, after trying many different fragrance-based products in her massage practice, all with varying success. Her clients inspired her to find essential oils that would increase the healing benefit of her massage services.
After several clients who had found relief with her arthritis pain relief blend kept asking to buy a jar for home use, Lindsey knew she was on to something.

She embarked on a mission to get educated about essential oil certification programs and teachers until I found just the right teachers to ensure that future customers benefit from a safe, natural product.

Save this product for later