Click Here
Get 15% Off Your Order
When you join our email list, you'll get a promo code for 15% off your order.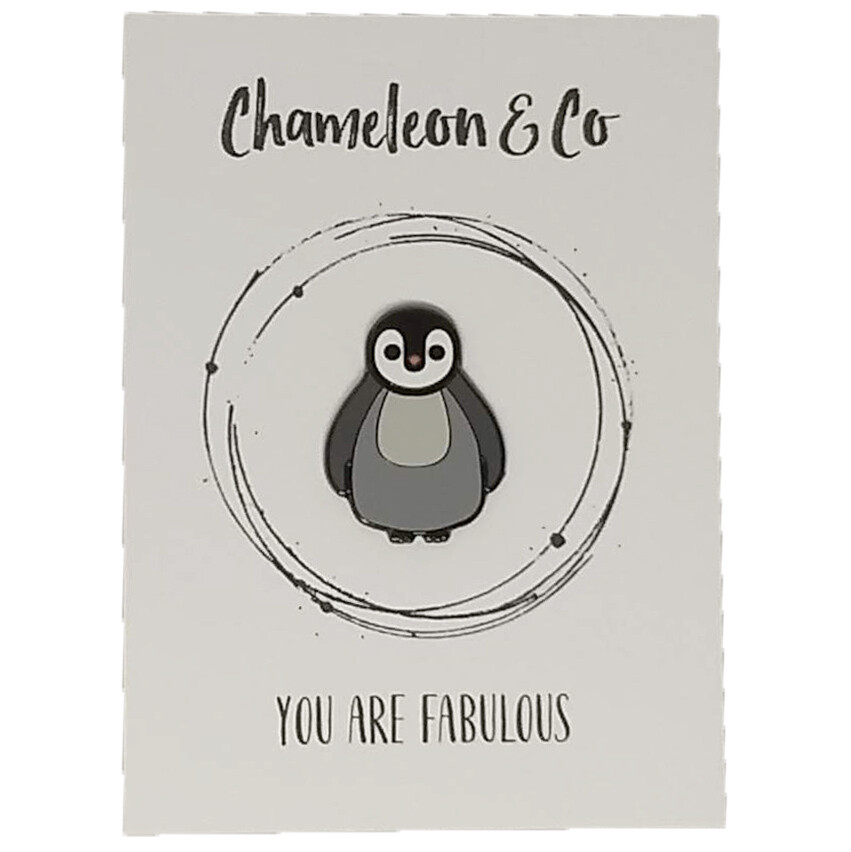 Encouraging Enamel Pin
SKU EN-ENC-PN
Product Details
Enamel pins in animal designs that come with words of encouragement.

Wear the pin on a bag or clothing - or add to a pin collection. It is a high-quality hard enamel pin with polished copper metal detail and a rubber clutch fixing. Each pin measures 1.2 inches.
You're a Flamingo in a Flock of Pigeons
You Are Fabulous (hedgehog)
You are Pawsome (tiger)
Girl with Battitude
You are Fabulous (penguin)
You're a hoot (owl)
You got this (sloth)
You are Fantastic (unicorn)
You are Roarsome (dinosaur)
You are Amazing (chameleon)
You are turtley awesome
You are Swanderful
Save this product for later