Click Here
Get 15% Off Your Order
When you join our email list, you'll get a promo code for 15% off your order.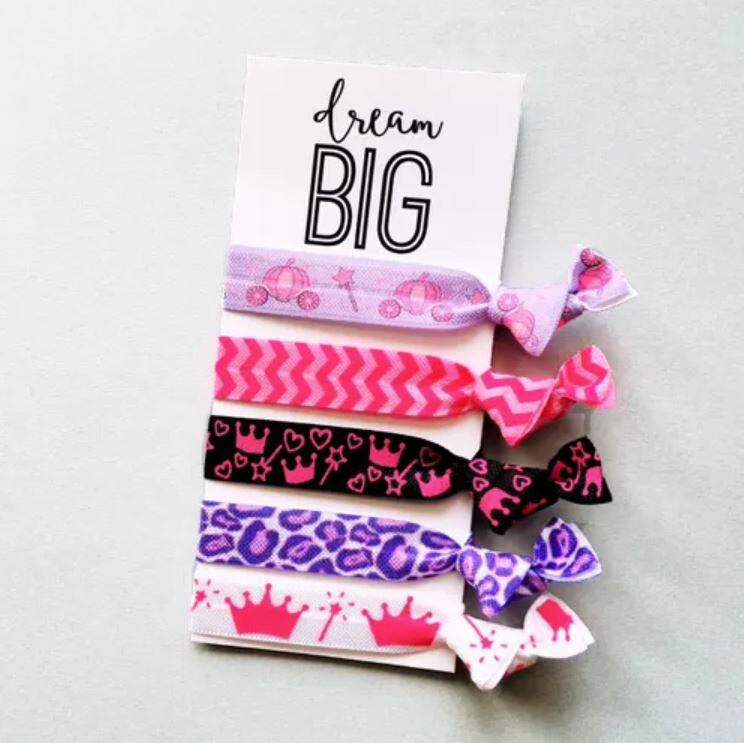 Colorful No Snag Hair Ties
SKU LC-NSH
Product Details
Darling ties are made of soft, fold-over elastic for a no-crease, no-snag hair tie. When not holding back that luscious ponytail, these little beauties can be worn as bracelets. Each set comes with a motivational phrase. It's a must-have accessory.
About the Maker
Amy Gabriel founded the company, Gabriel's Good Tidings, in 2012. She learned to sew with her mom and grandmothers. Her love of fabrics made her imagine the day when she would create products that people wanted to purchase. After college, marriage, and two kids, Amy worked as a pediatric nurse for ten years. As a way to take her mind off of the life events that resulted in her leaving nursing, she began to sew again. The products she makes are from the heart.
Save this product for later