Click Here
Get 15% Off Your Order
When you join our email list, you'll get a promo code for 15% off your order.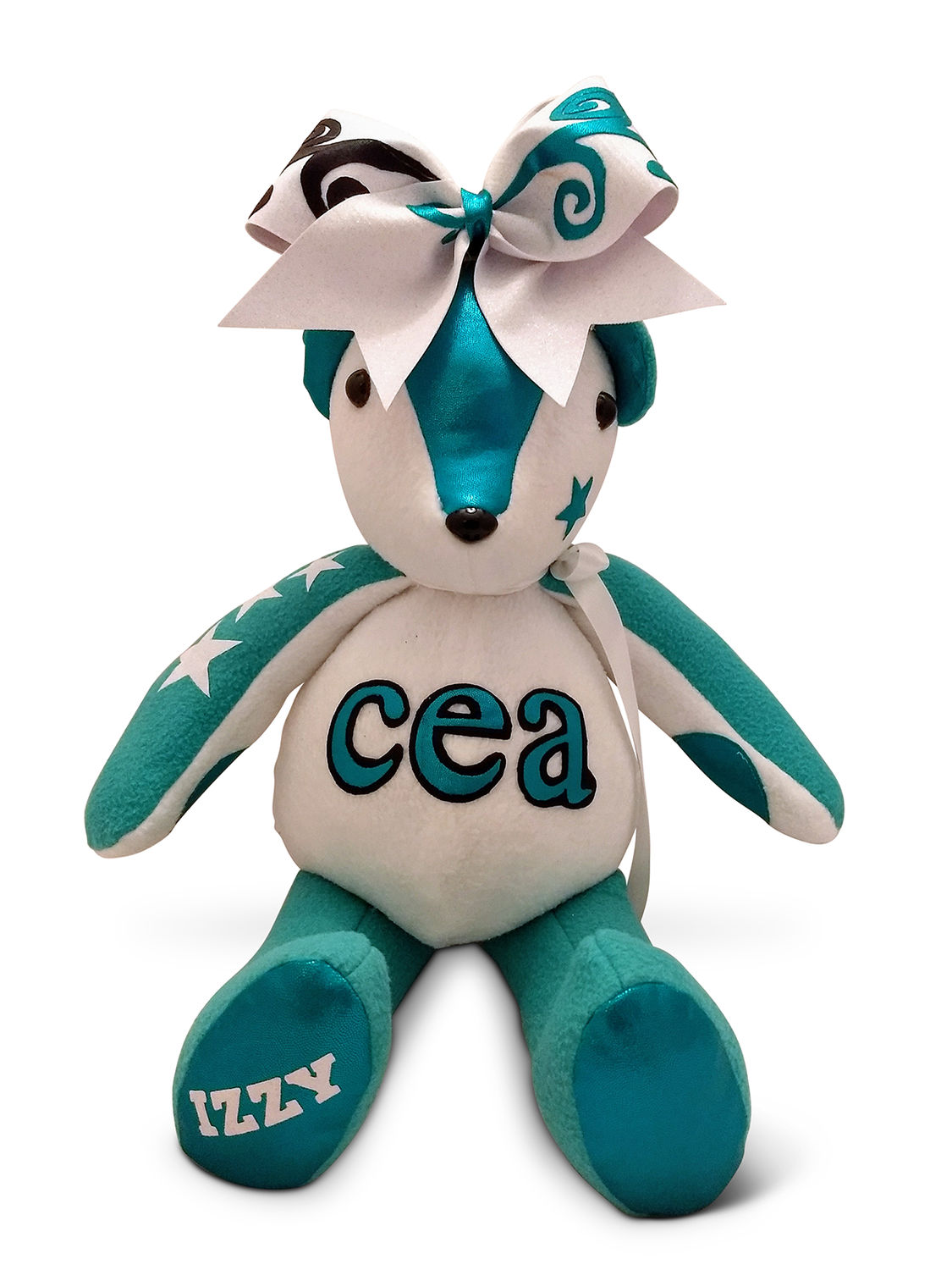 Cheer Extreme Allstars - Spirit Bear
SKU ASB-CEA
Product Details
Show your Cheer Extreme Spirit!
Bear is made of soft fleece with fabric highlights made of the same material as your cheer or dance uniform. The team logo is featured on the belly. The bow is detachable and comes with a pony-o attached so you can wear it yourself! View even more samples in our
Spirit Bear Gallery
!
Fleece bear is about 18" tall, floppy arms / legs
Paws & feet made of cheer fabrics used in uniforms so they match
Stuffed with poly fiberfill
Nose & eyes are child proof, won't come off.
Cheer bow: 3" tall with pony-o, comes off so athlete can wear it too!
Availability: Usually Ships in 1 to 2 Weeks
<< Have Questions? Need Help with your order?
Contact us!
>>
Save this product for later