Click Here
Get 15% Off Your Order
When you join our email list, you'll get a promo code for 15% off your order.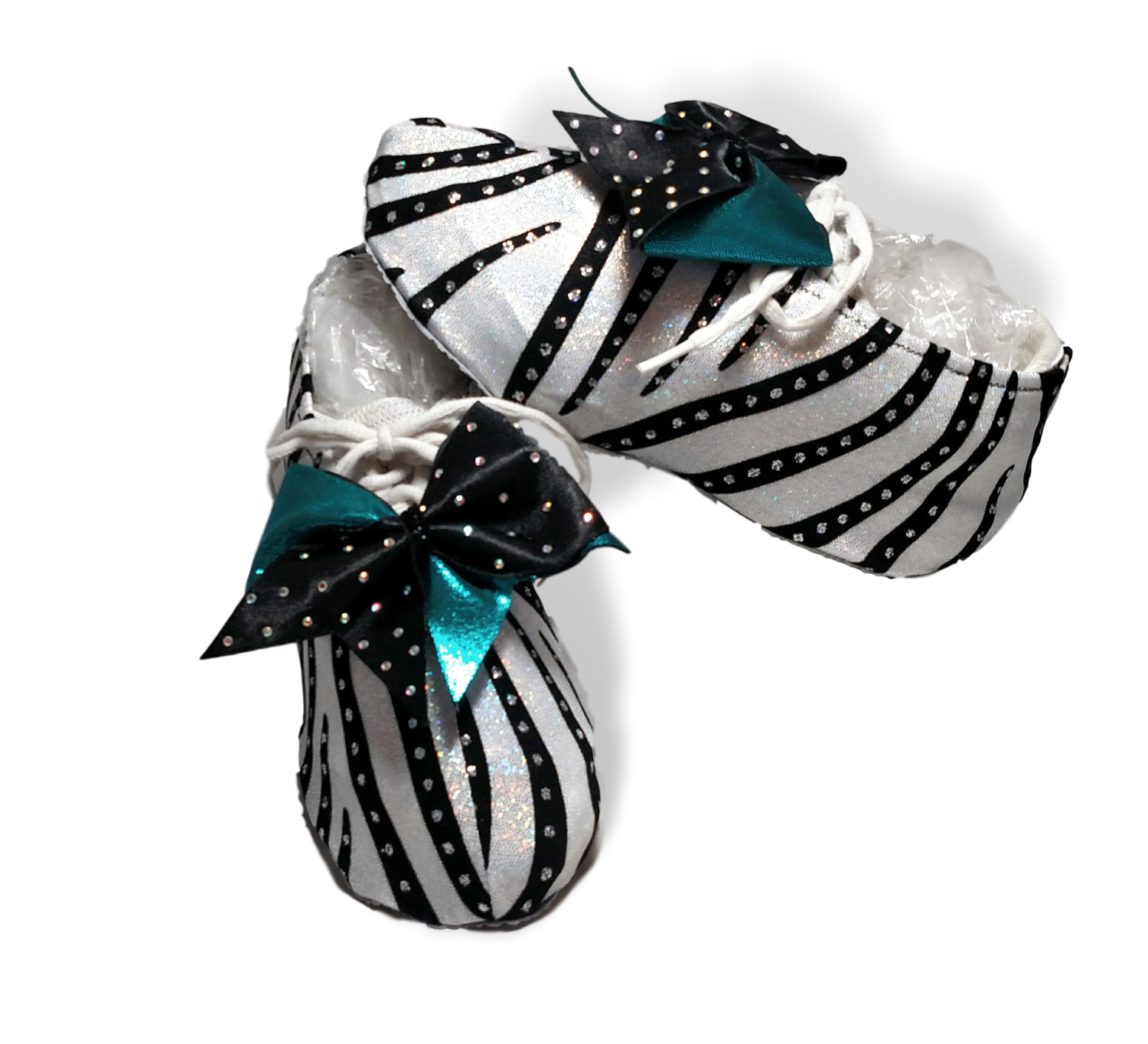 Aerial Flip Cheer Shoe Covers
SKU CSC-AFP
Product Details
Sparkling with holographic dots on black stripes over shiny metallic colors - these are simply cheerific! Allows quick change from "street" shoes to sport shoe. It will work well for any type of specialty shoe like ballet, jazz, dance or flat tap shoes.
The shoe slip-on is made from thick lycra material which stretches over the cheer shoe. the sole is made of a tough vinyl that stands up to different surface types. The bow is detachable, can be made in any color scheme to coordinate with costumes or uniforms. Also available in colored shoes & plain black .
Keeps specialty shoes clean for competitions
Folds up small to put in competition bags, no more bulky extra pair of shoes
Can be washed if necessary
Thick, durable outer sole great on out door surfaces.
Saves busy moms time when running kiddos to practice no stopping to change shoes
Toe bows color coordinated to match your team / costume colors
Bows easily detach so they can be changed to match additional outfits
Team discounts available - get a pair for everyone!
Order by outer shoe sole length, (click here to get measuring instructions) specify 2 coordinating bow colors - bows are included with the price of the shoe.
<< Have Questions? Need Help with your order? Contact us!>>

*Please allow extra time for team orders!

Save this product for later